Outstanding, Creative, Criminal Defense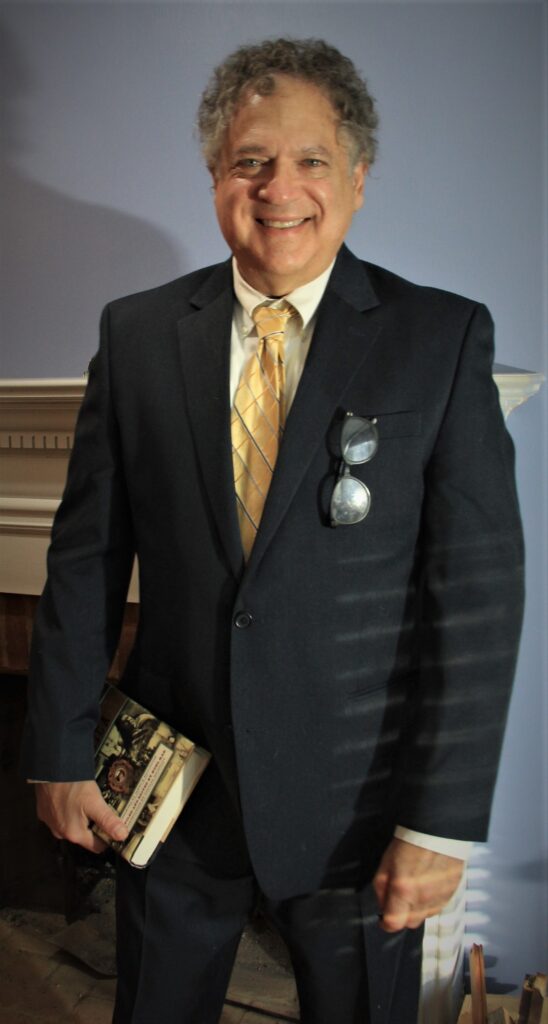 If you are accused of committing any crime or charged with DUI in the Atlanta, Georgia, metropolitan area, you need to be thoroughly aware of your rights and defenses. You need a lawyer who knows how to aggressively and effectively present your case to your best advantage. Bert W. Cohen is an outstanding and creative metro Atlanta, Criminal Defense Attorney, former prosecutor, and graduate of Emory Law School in Atlanta.
Marietta, Cobb County, Georgia, Criminal, DUI Defense Attorney Bert W. Cohen has over 30 years experience as one of the top defense lawyers, successfully protecting and defending people in adult and juvenile courts throughout the Metro Atlanta area and the State of Georgia. Mr. Cohen's office is conveniently located close to the Marietta and Cobb County courthouses and is easy to reach from most locations in the Atlanta area.
A Lawyer's Lawyer
Mr. Cohen is a "lawyer's lawyer." Other Georgia lawyers have chosen him to represent them when they are charged with DUI, crimes, or contempt of court. This is because they know that he represents his clients well. Other Georgia defense lawyers trust Mr. Cohen to get the job done, and you can too.
Urgent Situations
For urgent criminal defense related situations, Mr. Cohen has developed a system where he can be immediately consulted and hired over the phone and internet and take immediate steps to protect you or a loved one. Contact or message Bert Cohen for a free consultation to see if this can work for you.
Will Protect You
Attorney Bert W. Cohen will to ensure that you are protected. Your Georgia State and United States constitutional rights, including your rights against unreasonable searches and seizures, against compelled self incrimination (your right to keep your mouth shut!), and your right to question witnesses against you, are powerful defense tools. This applies as much to DUI and juvenile cases as in all criminal cases. If properly protected by your lawyer, these rights make all the difference in the world. What you may mistakenly believe is an impossible case to win, you really CAN win. Even in the most serious cases, when settling is not an option, you can win simply because the other side will do something just plain ridiculous.
If you or your loved one are facing a felony, misdemeanor, or DUI in Marietta, Smyrna, Cobb County, Metro Atlanta, or anywhere in Georgia, Mr. Cohen has the experience and ability to discover and attack the weaknesses in the State's case. It pays to make a call, or send a message, and talk to him directly.
We do not hesitate to take on the most difficult and complex criminal, DUI, or juvenile cases. Mr. Cohen works closely with nationally known experts in DNA, forensic psychiatry, cell phone data extraction, DUI Field Sobriety Tests (FSTs) and many other specialized forensic fields. When the case requires it, Mr. Cohen assembles a team of expert witnesses, consultants, and investigators, or additional lawyers to provide the best possible defense and obtain excellent results.

Areas of Practice
Mr. Cohen's practice covers all aspects of Georgia criminal, DUI, young adult, juvenile defense, and other contentious legal matters that are not criminal, but often end up as criminal cases. He is experienced in the following types of cases, and many others not listed: Georgia Record Restriction, Expungement, and Record Sealing, Retroactive First Offender, Assault, Aggravated Assault, Aggravated Battery, Domestic Violence, Carjacking, Theft by Taking, Theft by Receiving, Auto Theft, Shoplifting, Bond and Bail Hearings, Armed Robbery, Burglary, Kidnapping and False Imprisonment, Computer crimes including identity theft, computer fraud, child pornography, etc., Drug crimes: Possession, distribution, trafficking, manufacturing, etc., Murder, vehicular homicide, voluntary manslaughter, etc.,assault and battery, sexual offenses: rape, child sexual assault, etc., Child Molestation, DUI Alcohol, DUI Drugs, Hit and Run and other traffic related offenses, Disorderly Conduct, Obstruction, Temporary Protective Orders, or T.P.O., Restraining Orders, Temporary Restraining Orders, or T.R.O., Bond and Probation Revocations, extradition cases to or from Georgia, representation of individuals subpoenaed under the Uniform Act to Secure the Attendance of Witnesses.
Georgia P.O.S.T and Civil Service Matters:
In addition to criminal defense of adults, teens, and juveniles, Mr. Cohen represents Georgia certified law enforcement officers in alleged misconduct proceedings before the Georgia Peace Officers Standards and Training Council, P.O.S.T, as well as civil service personnel actions against police officers.
Mr. Cohen Will Keep You Informed
Marietta Criminal Defense Attorney Bert Cohen will listen to you. He will work with you. Unlike other law firms, your case will not be sent to a "junior associate" whom you have never met. You will be represented by Mr. Cohen himself. Mr. Cohen is always accessible on his cell phone. Initial consultation is always free. The retainer fee is reasonable. Payment plans can often be worked out. Your questions will be clearly answered. Mr. Cohen will make sure you know your rights and you will always be informed about the status of your case. For a no obligation consultation, there are several ways to reach Mr. Cohen. You can call (404) 963-8390. Be absolutely assured that all calls are confidential and only Mr. Cohen will hear voice mail messages left at this number. (No texts to this number please.) You can also consult with Mr. Cohen by completing the short contact form or send us an email. Whichever way you chose to contact Mr. Cohen, you will receive a personal response within a day.
All Over Georgia
The criminal and DUI defense law firm of Bert W. Cohen, in Marietta, Cobb County, in the Atlanta metropolitan defends people anywhere Georgia. Following is a sample of some of the court locations covered by this firm: Atlanta, Smyrna, Acworth, Woodstock, Cartersville, Marietta, Kennesaw, Powder Springs, Roswell, Alpharetta, Dallas, Dalton, Macon, Monroe, Jeffersonville, Norcross, Doraville, Chamblee, Savannah, and Cobb, Fulton, Gwinnett, Dekalb, Bartow, Paulding, Cherokee, Forsyth, Douglas, Clayton, Walton, Whitfield, and Chatham Counties. Georgia has 159 counties. Those counties have one or more cities in them – each with their own court system. Therefore, if you have a pending criminal defense lawyer matter in a place not listed, please feel free to call. If we cannot serve your needs in a particular city or county, because of the travel expense, he will likely be able to refer you to a qualified attorney who can.
Recognized as a Highly Rated Attorney
Criminal Defense Attorney Bert W. Cohen has been nationally recognized and peer review AV rated by Martindale Hubbell and earned a 10 rating on Avvo.com. He is a member of the Georgia Association of Criminal Defense Lawyers, the Georgia Bar Association, the Cobb County Bar Association and the national DUI Defense Lawyers Association.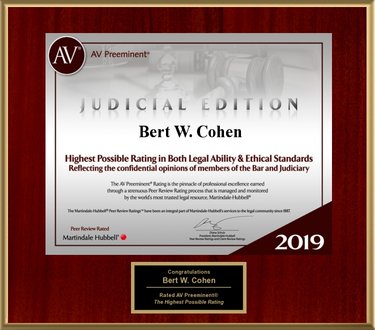 Marietta, Cobb County, Metro Atlanta, Georgia, Criminal, Juvenile, and DUI Defense Attorney Bert W. Cohen, 321 Lawrence Street, Marietta, GA 30060
U.S. Supreme Court Building at Dusk image courtesy of Joe Ravi CC BY SA-3.0